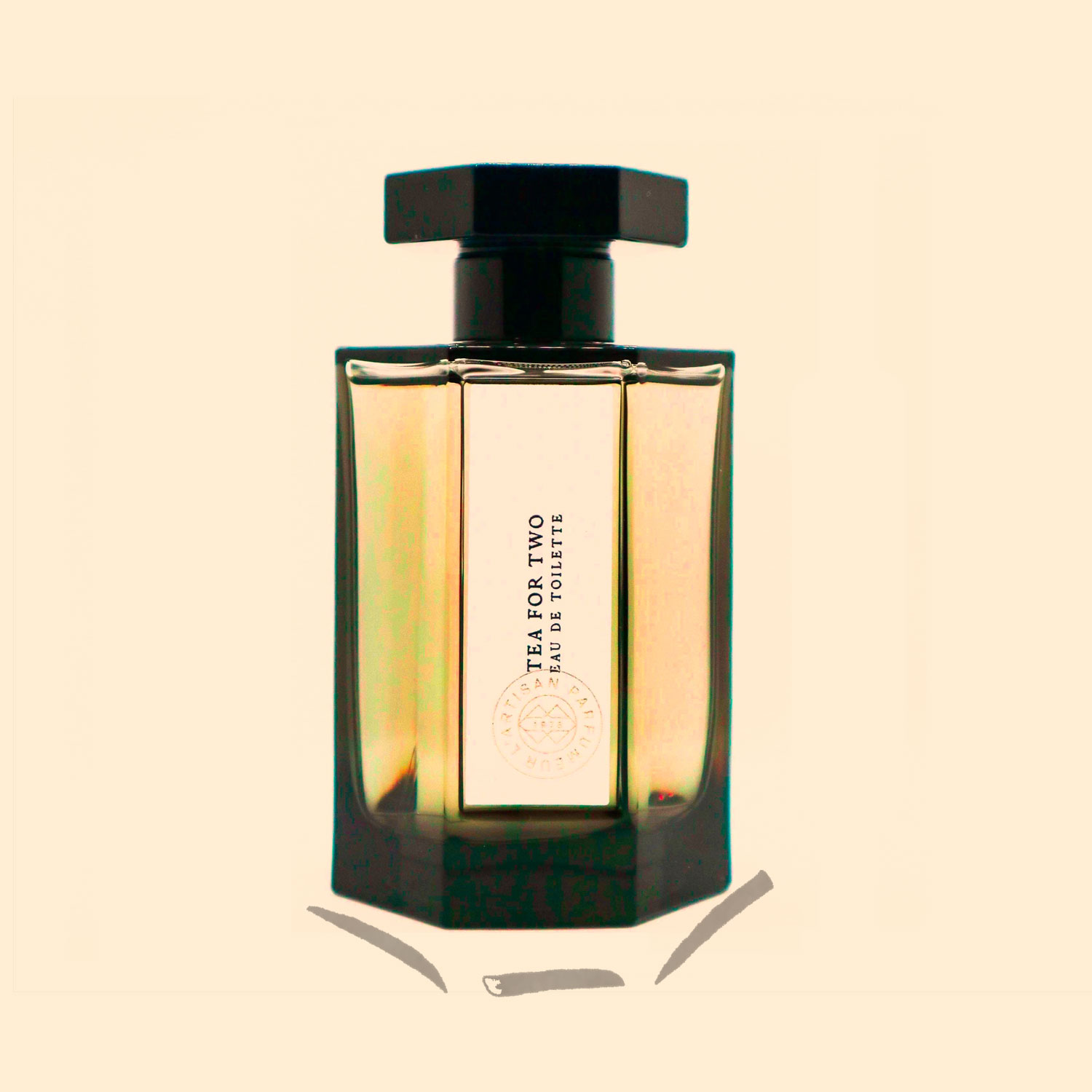 Tea for Two
an aromatic perfume made by Olivia Giacobetti for Artisan Parfumeur in 2000 in

Paris

that feels like:
Coming to Terms with Unrequited Love
Nico Colic
Tea for Two
Set to evoke the whole mood of British afternoon tea, rather than just the 'teaste' of it.
It's church-like and fruity, half wilted peach flowers, has some incense and Christmas vibes to it. But it's woodier, beeswax; with fruity undertones; and it's really more mulled wine and incense than tea; maybe just a whiff of black tea. Yeah, actually it's quite a lot of 正山小種. Smokey, but retaining vibrancy. Honeyed. Tobacco, also, in the base. Not so bad to layer it with an eau de cologne. This is nice, plush, incensed, full. Smoked apples?
Pairs with