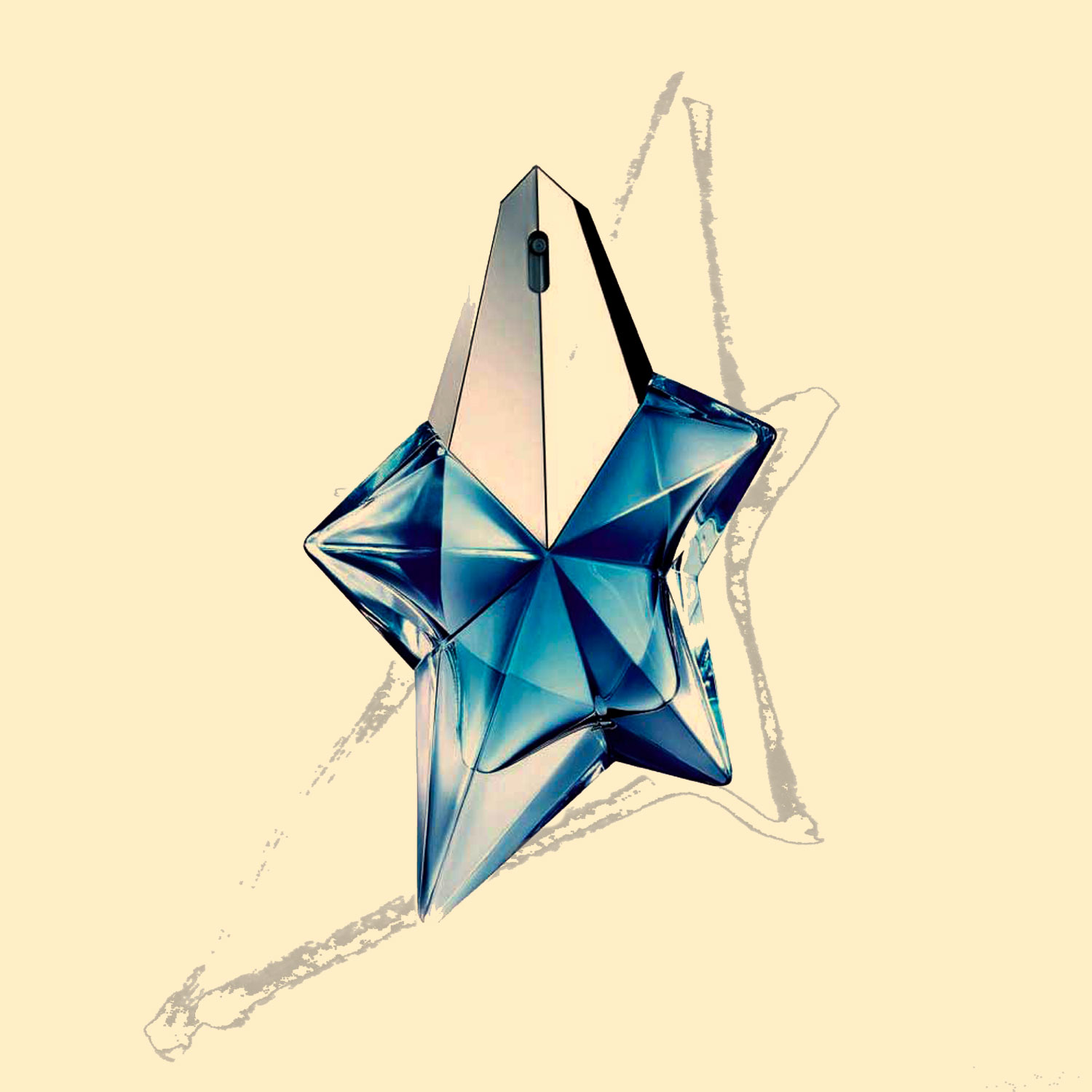 Angel
an oriental perfume made by Oliver Cresp for Mugler in 1992 that feels like:
Wonderbra, Wunderbar, America!
Nico Colic
This is the end of perfumery; now all bets are off. Ethylmaltol appears, and people think it's nice to smell of cotton candy. Kicked off the gourmand dessert craze. Before that, musks where white and clean; now they become dirty.
Fruity-floral chord of jasmin, mango and black currant carried by woody-sweet patchouli, contrasting the sweet cotton candy gourmand opening. Such a fizzy sticky sweet opening! Fizzy passionfruit on oakmoss base. Dry grapefruit. Some snapped green stems. Caramel passionfruit chocolate. Food notes and dirty musk.
Pairs with